Year 5 Latest News 2019
So far, we have read:
.
Our next book is:
Mrs Downes: "I just love this book! Keep reading and enjoy your new library books."
We have a fabulous classroom library and some super new reading books chosen by 'Pupil Voice'.
Year 5 Class
2019-2020
Miss Hodge welcomes Year 5
Life in Year 5 is an enjoyable mix of hard work, friendship and being a good disciple, in line with our Gospel Values.
Our Catholic Faith is very important to us, and in Year 5 we strive to ensure that we live out our Mission to the best of our ability every day. We participate in assemblies, as well as celebrating in class worship and whole school Masses.
In our classroom you will find a happy learning environment where all children are encouraged and engaged in their learning in order to reach their full potential.
| | |
| --- | --- |
| All Hail! | |
| Born For This | |
| Fallen Again | |
| Father Forgive | |
| On My Knees | |
| Overture | |
| Pilate's Song | |
| Save Your Tears | |
| The Last Lullaby (Part I) | |
| The Last Lullaby (Part II) | |
| Veronica's Litany | |
| Walk Alone | |
| Why Me | |
Spring 1 2020:
Almighty America!!
For the term coming up, our topic is called "Almighty America." Within this, our English work will be based on the poem "I Know Why the Caged Bird Sings" by Maya Angelou, and "Holes" by Louis Sacher.
In History, we will mainly be focusing on the Civil Rights Movement and how certain people helped shape America. We will be spending time learning about Martin Luther King, Maya Angelou and Rosa Parks.
In Geography, we will be locating countries in South America and North America on the map. We will also be looking at National Parks in America. In USA, there is a city called Birmingham, in the state Alabama so we will be comparing this to our last topic and our home city.
Autumn 2 2019:
Bustling Birmingham!
For Autumn 2, out topic was called "Bustling Birmingham". We read "The Nowhere Emporium" by Ross Mackenzie and every single one of us rated it 5/5. We loved the adventure it took us on, exploring lots of different cities and opening our eyes to the endless possibilities of imagination. Using this book as a stimulus, we wrote our own wonders about Birmingham!
In History, we looked at the impact of the Industrial Revolution in Birmingham and looked at sources, comparing Birmingham pre-Industrial Revolution, to after it happened. We also looked at James Watt and Matthew Boulton's invention of the steam engine, as this was created in Birmingham. We also made a timeline of key events that occurred in Birmingham.
In Geography, we looked at the differences between human and physical features. We identified these in our local community. Map reading was also a big part of our topic and we were looking at 6-point references, locating various places within Bartley Green.
Autumn 1 Term 2019
Shakespeare, Stratford and Sonnets:
We have had a fabulous start to the school term. Your talents and creativity are just amazing. Here are just a few examples of the homework that has been handed in.
So far, we have read Macbeth by William Shakespeare. The children have been extremely engaged and loved writing their own narrative (especially describing the witches!) In topic, we have been learning all about the Tudors and have written a diary extract as if we were King Henry VIII.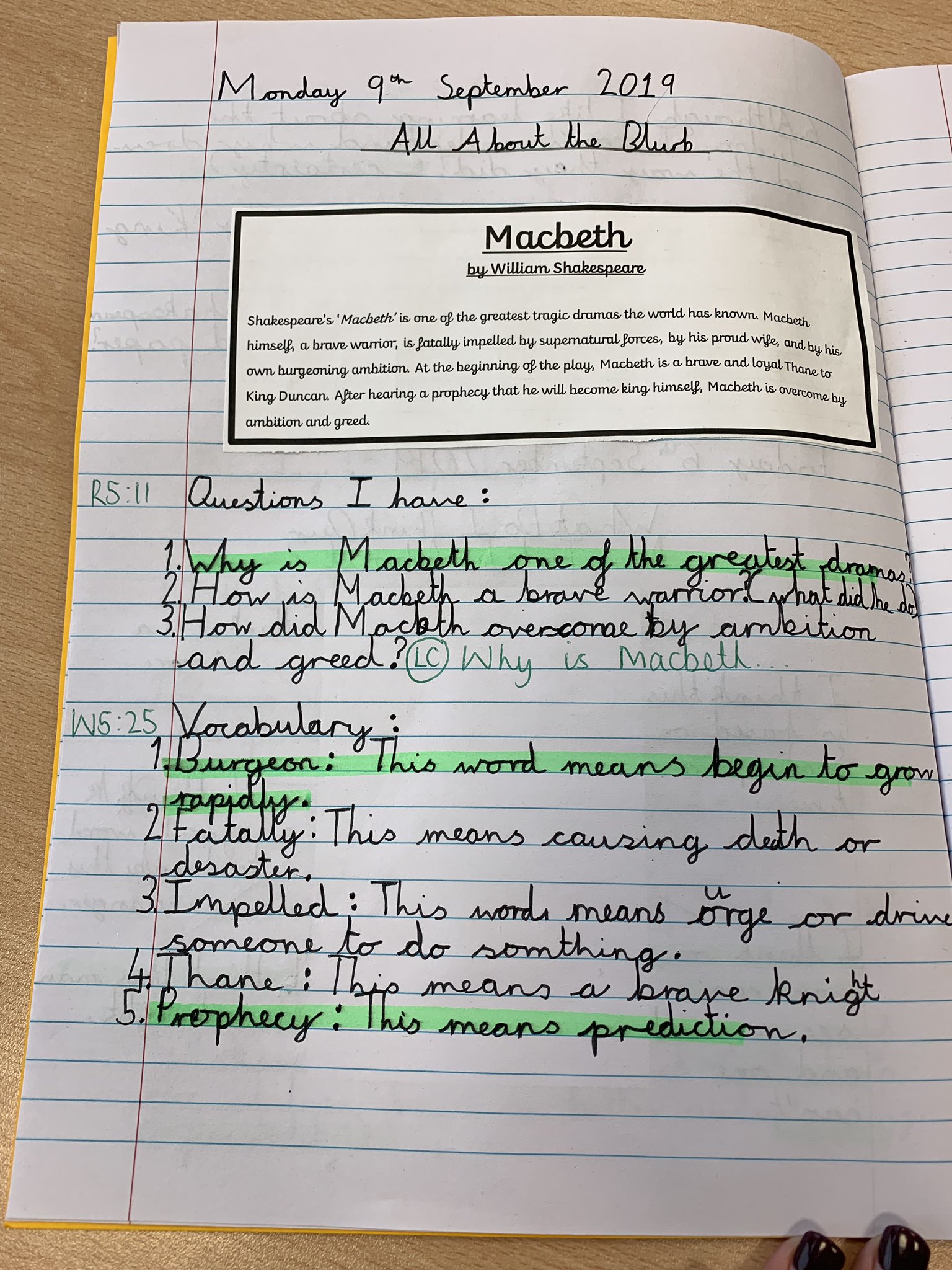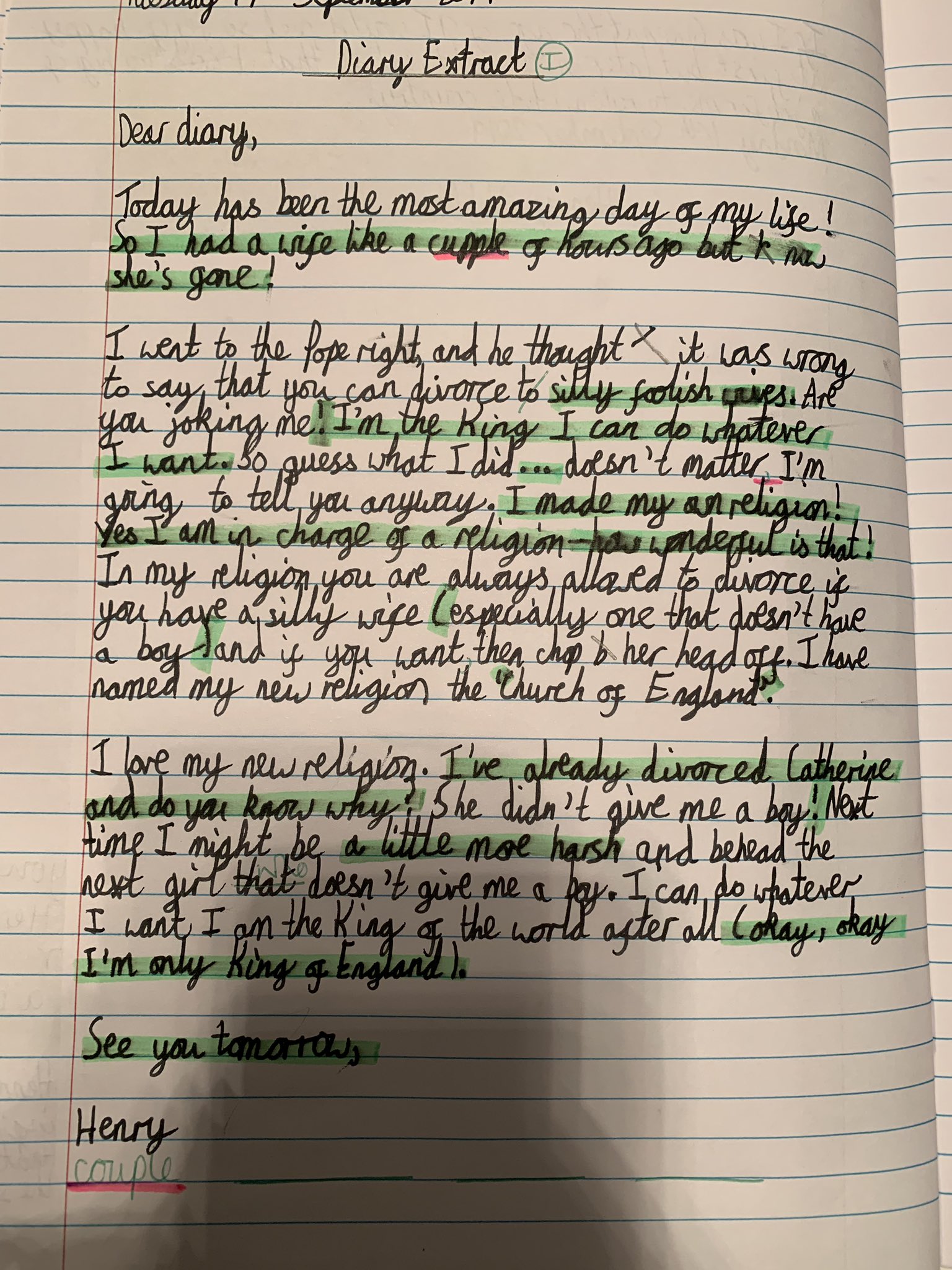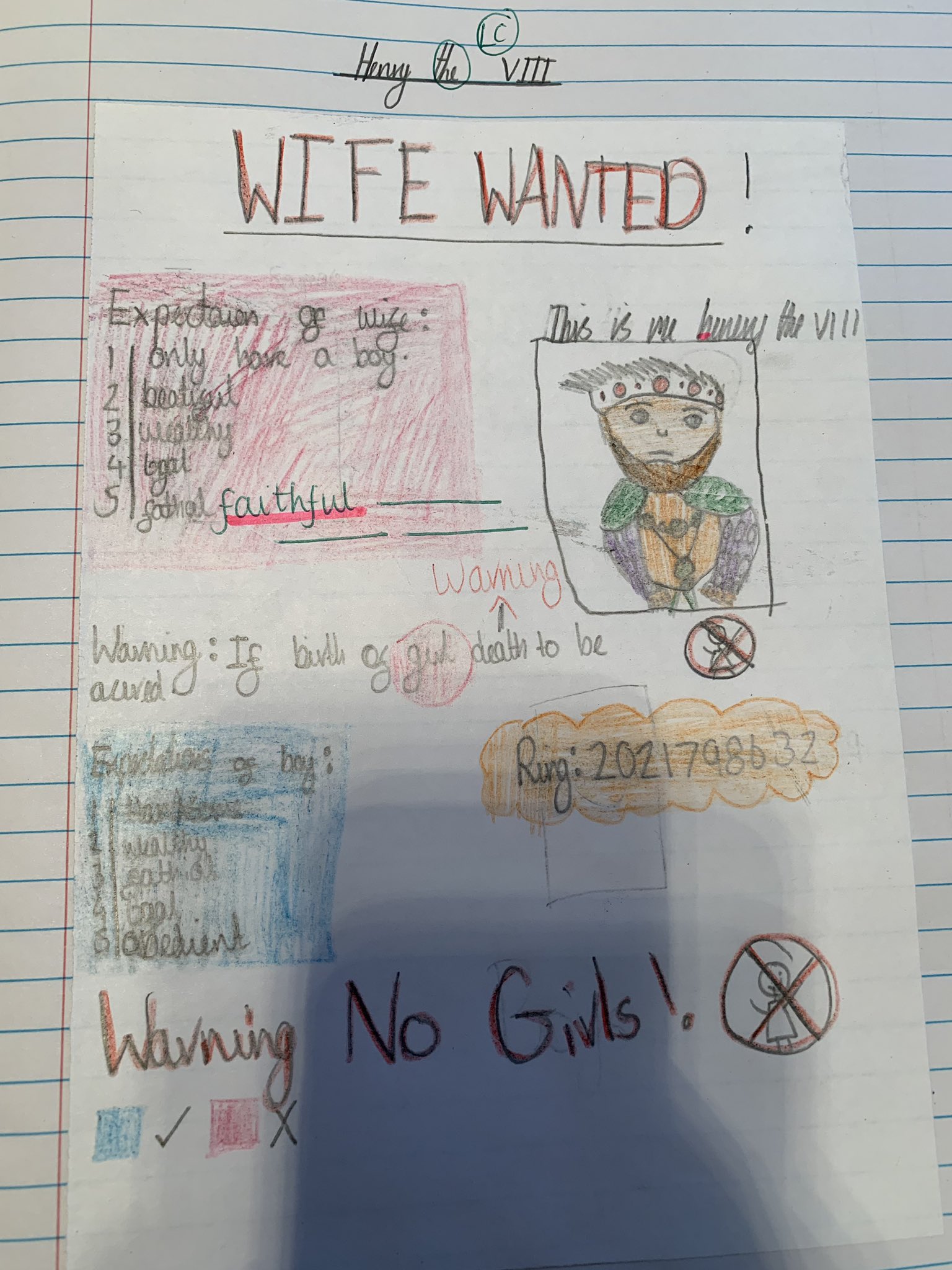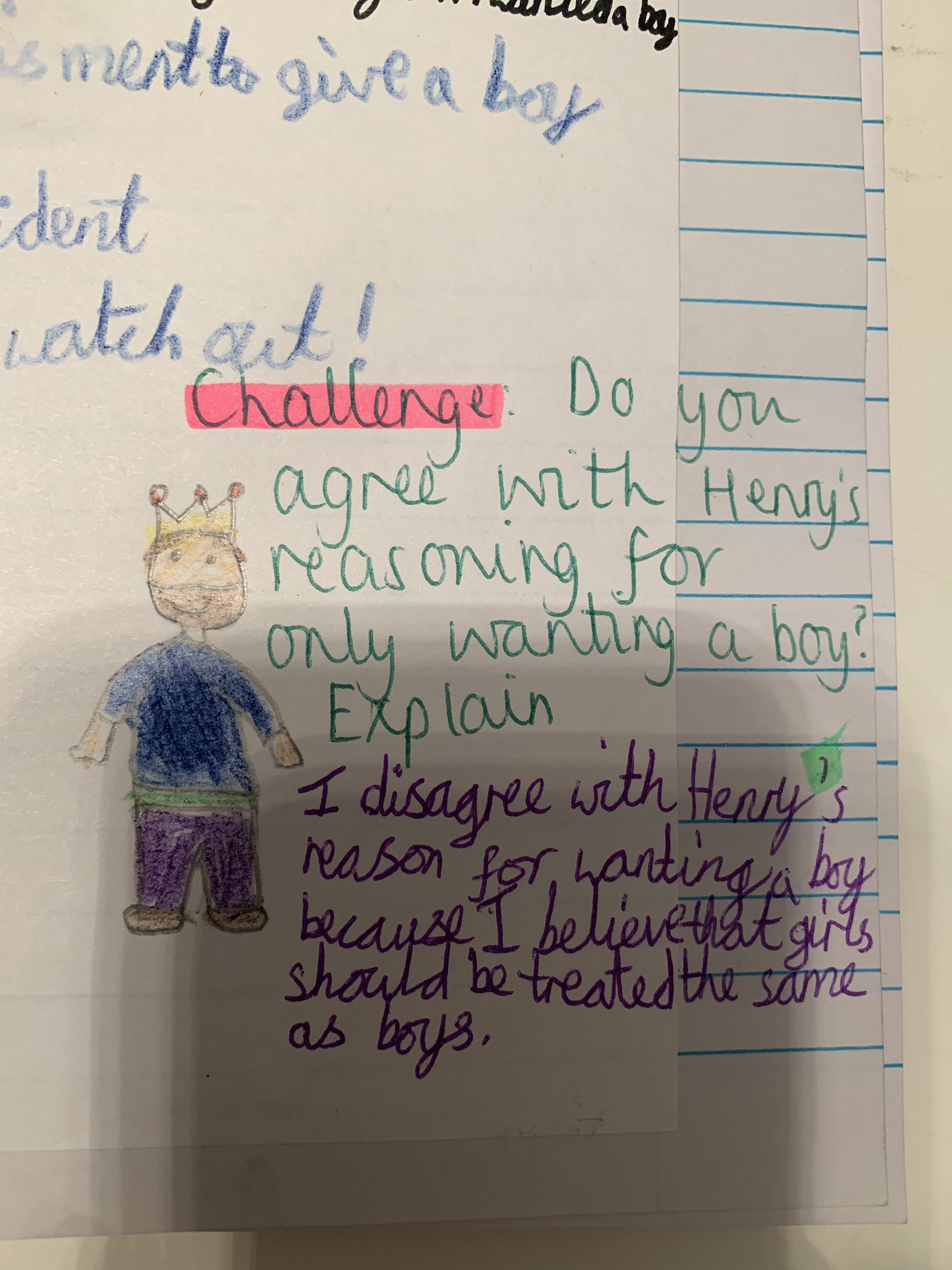 What a Wonderful World!
Our new topic, "What a Wonderful World" is looking at how special our one and only world is, and how we are going to do everything we can to protect it! We started off the topic by learning Louie Armstrong's song and completed a comprehension based on the lyrics.
More recently (and what amazing timing for our topic), a man called James Beard from Stratford-upon-Avon is heading out to Henderson Island - the most polluted place on the Earth! Year 5 were absolutely disgusted about the state of the island, and have since written personal thank you letters to Mr. Beard to say what an inspiration he is. We are so lucky to be able to be in contact with the company he works for, and we are very excited for a school visit when he gets back from his month-long expedition.
Summer 1 2019:
Magnificent Mayans!
In Summer 1, our new topic is "Magnificent Mayans!" and we are really looking forward to it because it is the first time as a school we have chosen to do this topic! To kick start our topic off, we made hot chocolate following an Ancient Mayan recipe. Some of us absolutely love the hot chocolate, but others definitely think it's a unique taste!
Through Design and Technology, we planned and created Mayan masks and then evaluated thm to see how the process went according to plan. In Art, we focused on sketching Chichen Itza, concentrating on line, tone and shape. Miss Hodge was blown away by how brilliant the art work turned out.
In English, we started off with"The War of the Worlds" written by H.G.Wells – retold by Eric Brown, and this links to our Science topic of 'Earth and Science'; you will definitely find lots of descriptive writing in our Year 5 books! We then moved on to writing haikus and the children loved the challenge of the strict syllable criteria!
Miss Hodge is convinced our homework just gets better and better! Take a look at what we have created. You will also find these on display in the School Entrance.
Spring 2 2019 :
Groovy Greeks!
In Spring 2, our fantastic new topic is called "Groovy Greeks!" We kicked off the topic with our 'Stunning Start', our own mini-Olympics! We participated in events that appeared in both the ancient games and the games that continue today.
We've also looked at the democracy of Ancient Greece and discussed how this links to previous topics we have learnt about in school (Revolting Romans, Epic Egyptians). Democracy is a British Values so it has been great to discuss how times have changed and the difference in rules that were applied that do not any more.
In English, we have been writing our own myths. We have read a range of different Greeks myths to help us find the features and from that, it helped us to write our own. We've created our own King Midas comic strips and are currently writing a balanced argument base don the question, "Should Pandora be Punished?"
In Design Technology, we have looked at Greek mosaics and from this, designed our own mosaic coasters. After the planning stage, we then created and painted our designs and finally, evaluated them. Although Year 5 found some aspects of the process challenging, they persevered and got themselves out of the learning pit.
Also coming up in our topic is planning a trip to Greece from Birmingham,and learning all about The Trojan Horse.
Spring 1 2019:
Almighty America!
Click on the link below to see this term's study plans
For our topic "Almighty America", Year 5 have been looking at locating different states in America. Linking back to our previous topic of "Bustling Birmingham", we compared Birmingham, England to Birmingham, Alabama. Can you think of any differences between the two cities?
We have also linked our art and DT work to our topic and have created New York Skylines, P.T.Barnum puppets (from the Greatest Showman) and are producing a fairground ride for a Barnum's Circus.
We watched a BBC documentary on the Mississippi River, linking to our topic 'Almighty America!' We then used our information to make fact files. Our challenge tomorrow is to compare rivers we've already learnt about (River Rea, Amazon River, Zambezi River)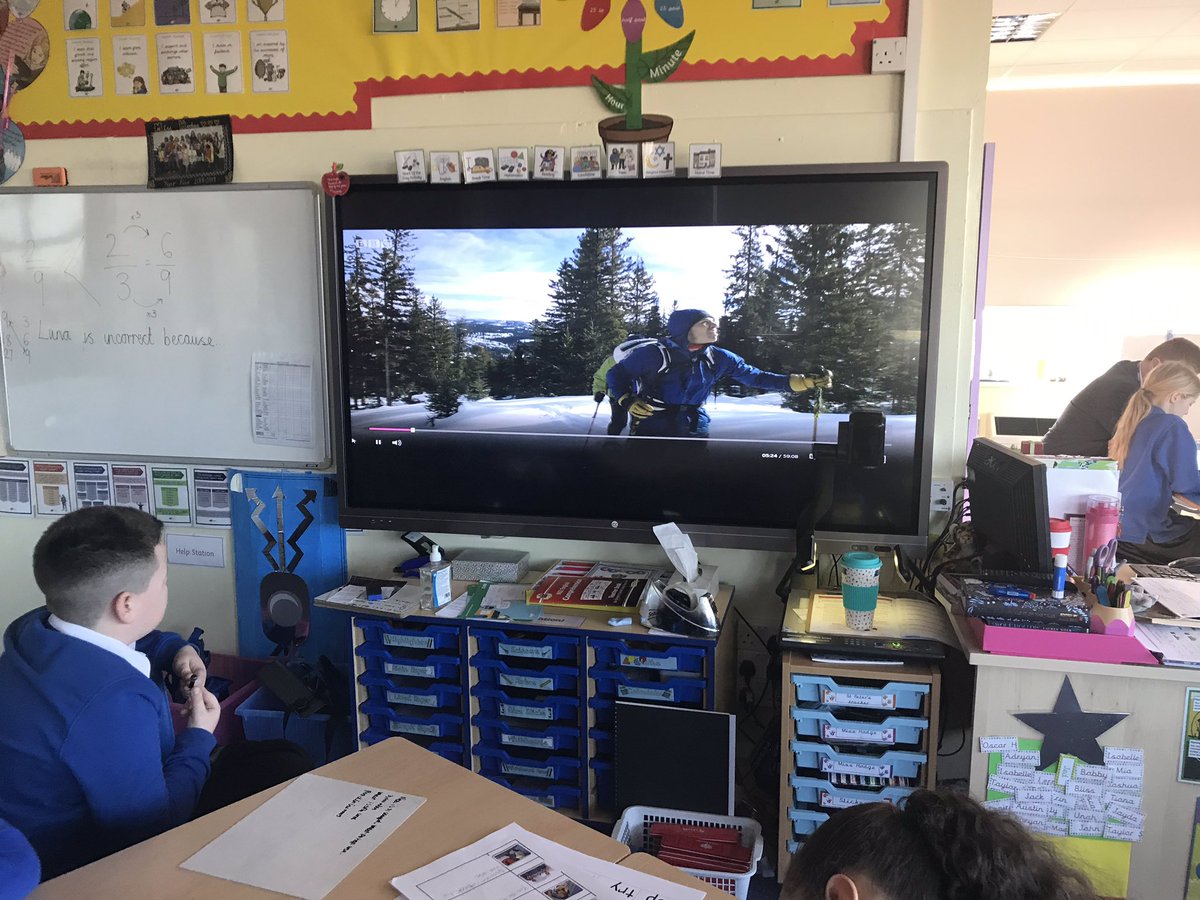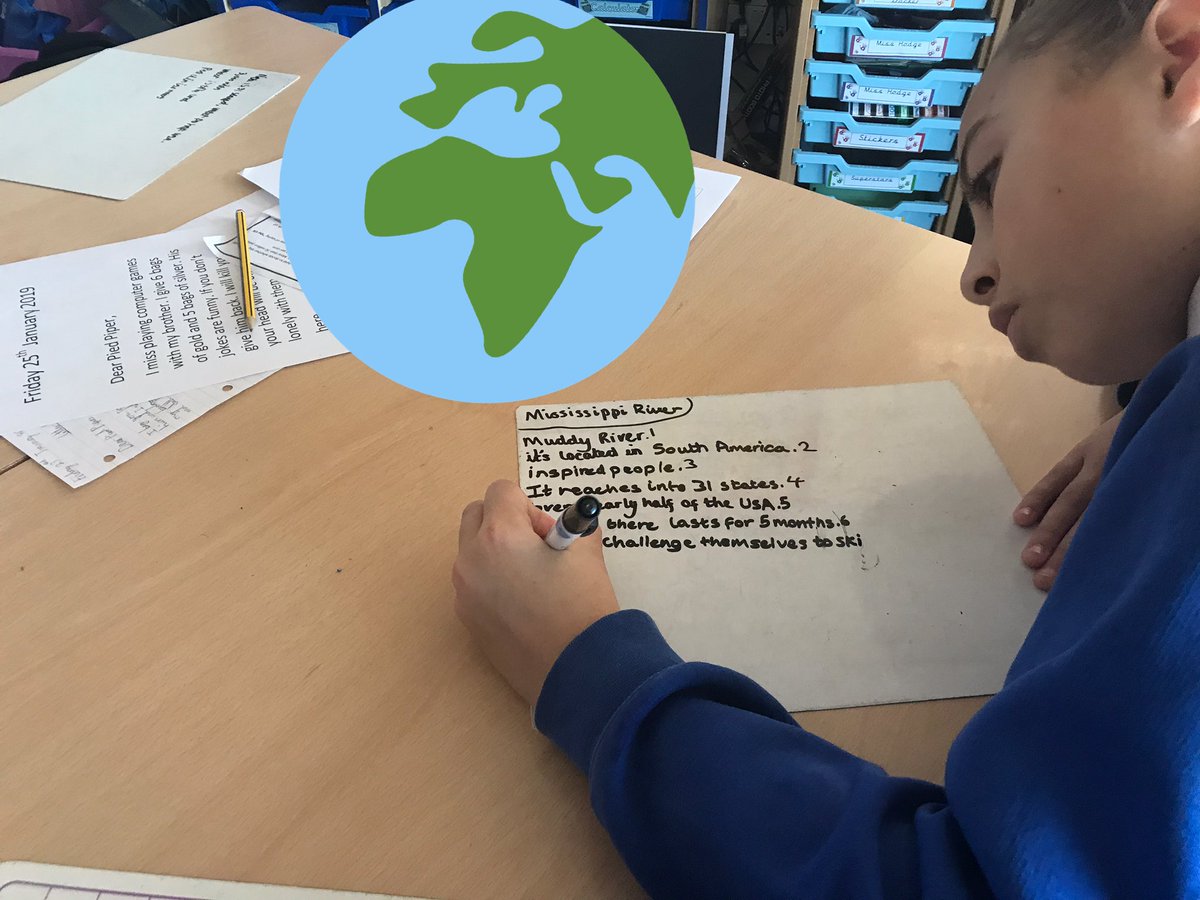 Through topic and English, we will be covering the Civil Rights Movement, and how certain people have helped shape America. Have a look at some of our "I Know Why the Caged Bird Sings" poems by Maya Angelou and "I Have a Dream" by Martin Luther King.
Today it's Martin Luther King's birthday, so we had a go at writing our own "I Have A Dream" speeches. I'm so impressed with the outcome! Also, great link to our 'Almighty America' topic.
Today it's Martin Luther King's birthday, so we had a go at writing our own "I Have A Dream" speeches. I'm so impressed with the outcome! Also, great link to our 'Almighty America' topic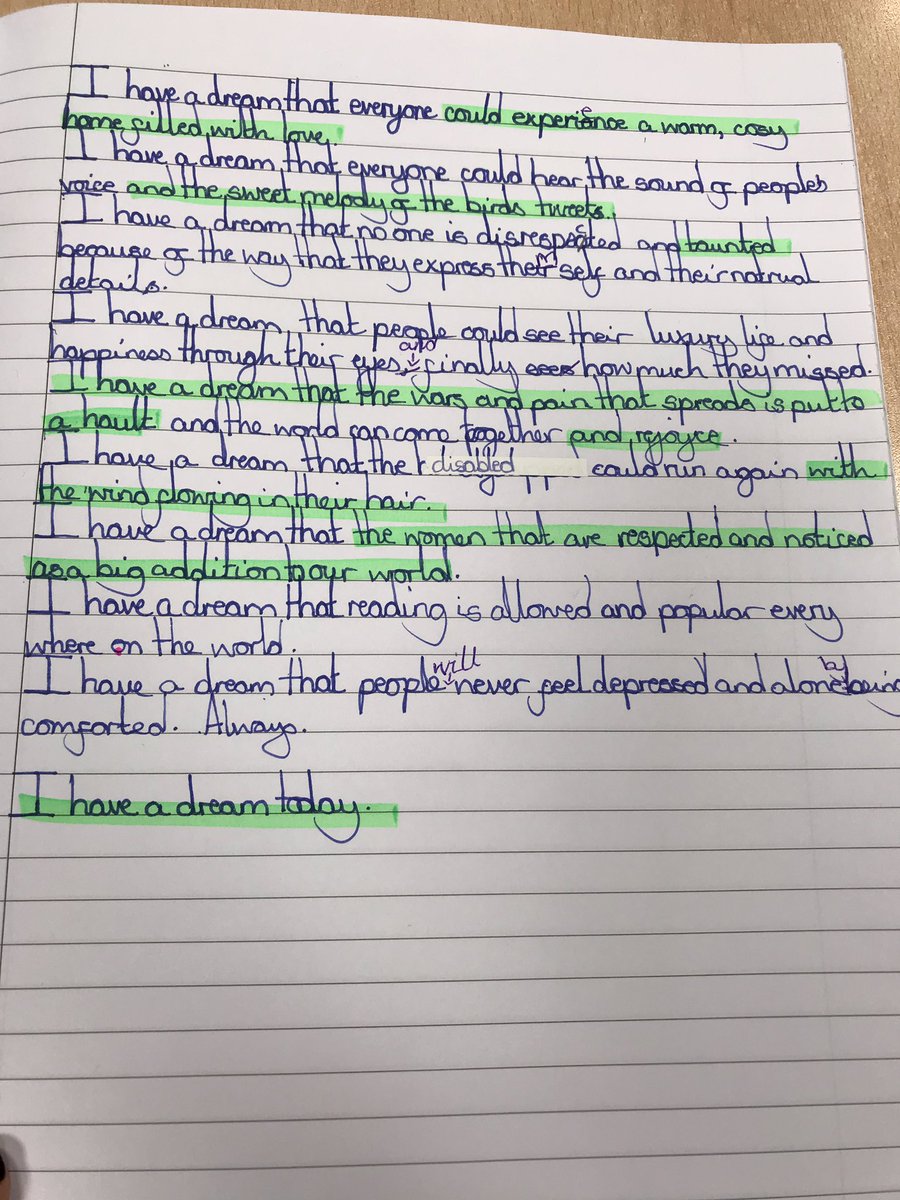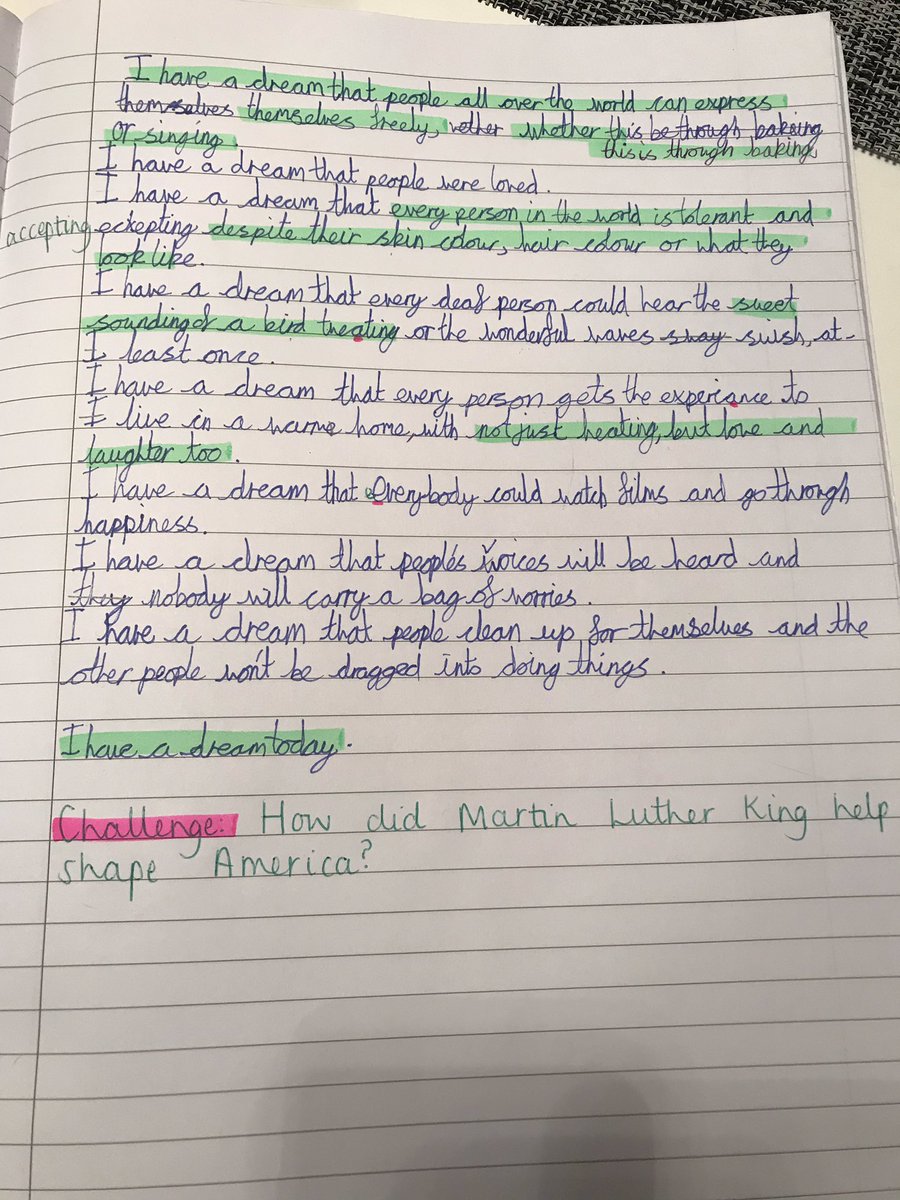 Once again some amazing homework of the Grand Canyon, Empire State Building and the American Flag.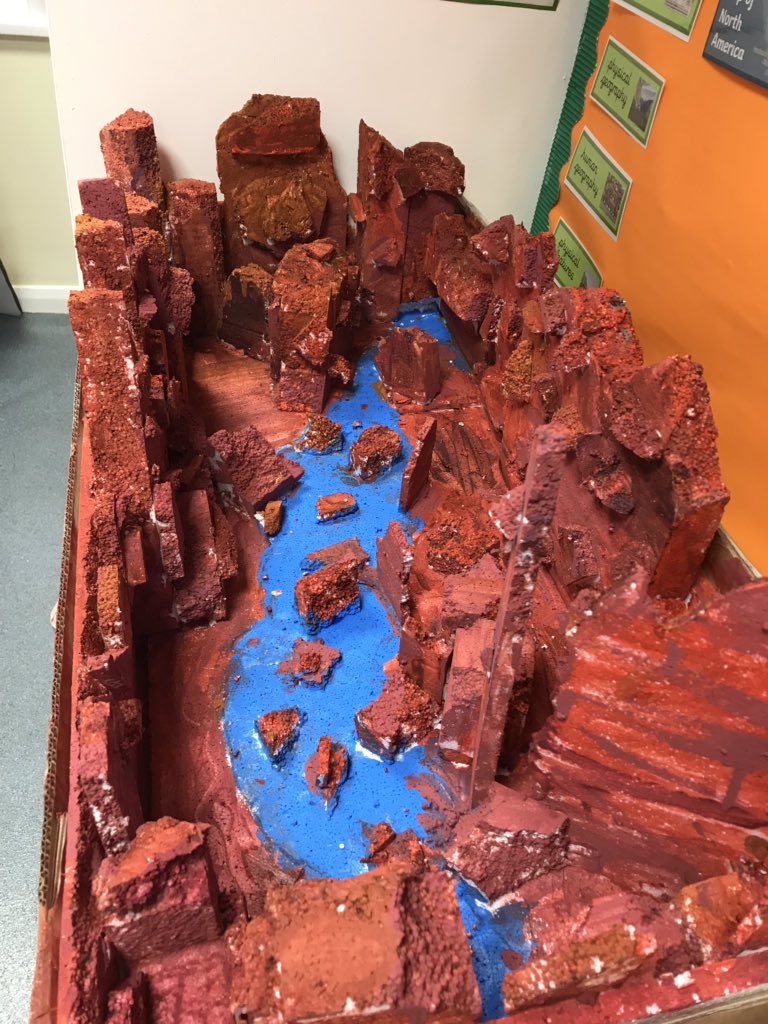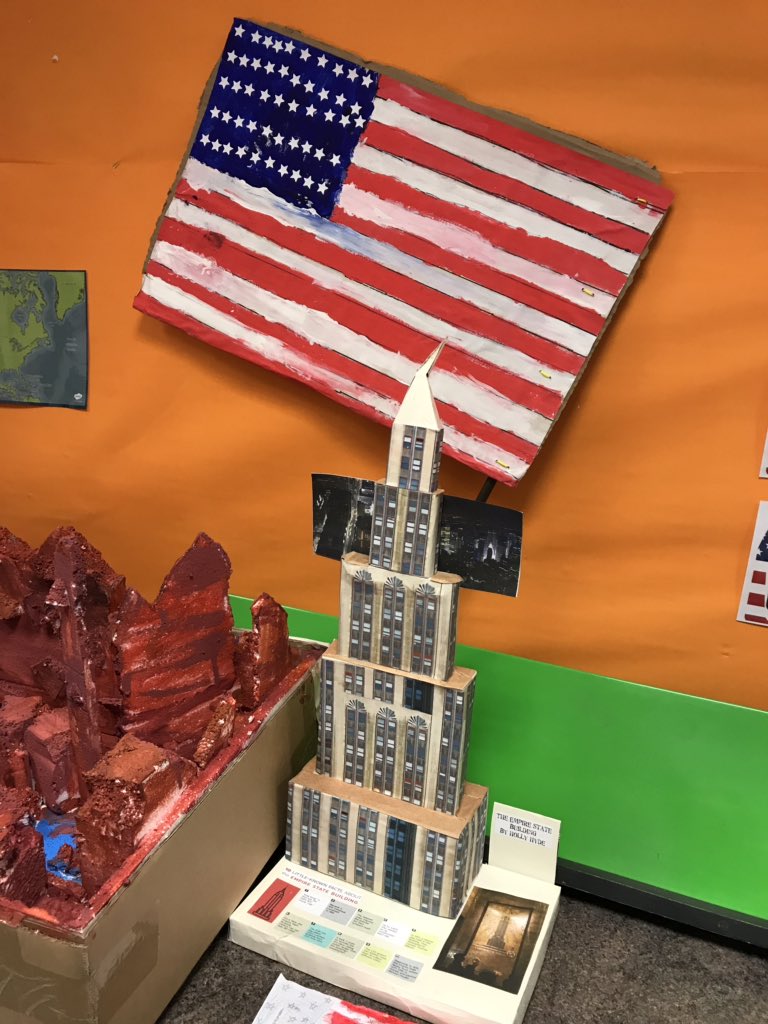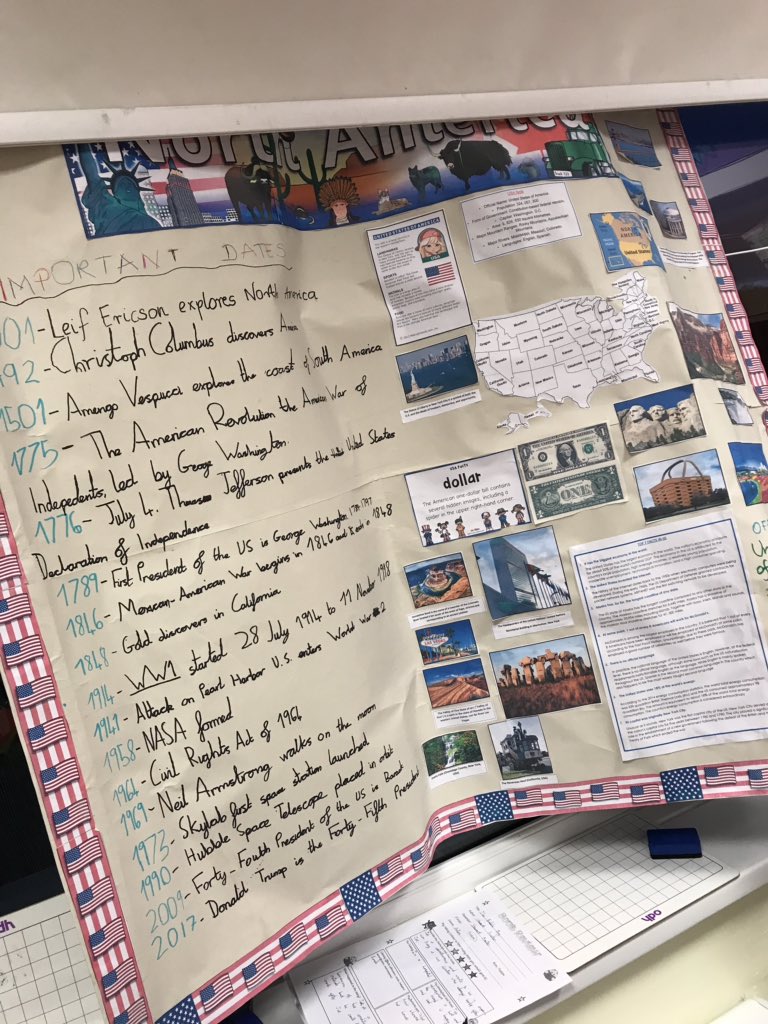 Our class read is "Holes" by Louis Sachar
Class Topic: Bustling BirminghamBustling Birmingham
Class Topic: Shakespeare, Sonnets and Stratford
We had a great day at Stratford-upon-Avon being tour guides for the day. We led Year 3 and Year 4 with a special tour and lots of members of the public too.
We had great fun in Stratford-upon-Avon learning our roles ready to be tour guides for the day.
It was even more amazing when we became tour guides for the day and led Year 3 and Year 4 on their special tour.
We are really proud of our achievements.
Year 5 have settled well and are excited about their learning. They have kicked off the year with a topic about Greek Mythology.
Iron Man
We are reading 'Iron Man' by Ted Hughes. In chapter 4 the 'Space-Being' lands in Australia.
' The moon peered fearfully from low on the skyline and all the people of earth stayed up, gazing in fear at the huge black movement of wings that filled the night.
Next morning it landed -on Australia. Barrump!'
We used a variety of resources to research Australia and find out more about this country.
World Book Day - 2nd March 2017
We had a super day. Gangsta Granny visited our classroom. We put her on the hot seat and our Year 5 detective tried to foil her new plan.
Gnomeo and Juliet
Where is Juliet?
A family feud has resulted in Juliet disappearing. Year 5 will need all their investigating skills to locate her.
We have mastered the art of water colours. We painted tulips- Juliet's favourite flowers.
Year 5 also produced some great art work and mini sculptures.
We have also excelled at gymnastics this term. Our collaboration has been noted by lots of adults.
We were very pleased with our miniature garden creations.
Bright Lights, Big City
14.11.16- 18.11.16
During Literacy this week Year 5 have watched the video 'Wing'. In this video we meet a winged creature who is bullied due to the fact he only has one wing, this means he isn't as strong and powerful as the evil, violent crows. The creature finally escapes the forest with some help from his friends.
'We are, each of us angels with only one wing; and we can only fly by embracing one another.'
4.11.16
Year 5 and their Reception buddies visited the Gurdwara during World Faith Week.
3.11.16
Today we had a fantastic art lesson, we sketched the Eiffel Tower and then produced large versions in groups using chalks, which replicates the Eiffel Tower at night. Miss Drennan and Miss Forde were so impressed with the artists we have in Year 5.
2.11.16
Today we looked closely at the pictures in 'Belonging' a book by Jeannie Baker. We love this book and its lack of words because we have to become the author and create a story in our mind. Take a look at us picking apart the pictures and using them as clues to find out about the character.
Half term homework:
The children have been asked to research the Battle of Hastings, they can create a poem, fact file, a piece of art or a diary entry as someone who was involved in the battle.
20 spellings have been sent out with the children for a test on the first Monday back.
Please continue reading with your child and use the reading questions at the front of their diary to ensure they are comprehending what they have read- also check out the challenge set by Mrs Downes!
So, we are at the end of Autumn 1 already.
We have settled brilliantly into Year 5 and have become really mature, confident and curious learners. We are ready for a good rest as we've had such a busy half term!!! Take a look at our pictures to see the exciting things we have been up to since joining Year 5. Roll on Autumn 2.
We celebrated International Day of Languages by eating some brioche and dancing to French music.
We witnessed an alien landing on Planet Earth and wrote in first person as the alien- we had such fun!
Year 5 have settled well and are excited about their learning. They have kicked off the year with a topic about Ancient Greece.
In Literacy we have created a story called 'Curious Creature captured' . We can all recite the story and use actions to help us. We also enjoyed dressing up as characters from Roald Dahl books, celebrating a 100 years of Roald Dahl.
On Thursday, the Royal Pigeon Racing Association visited St Peter's School. The pigeons had a fabulous send off and raced quickly back to their loft.
Happy Birthday Shakespeare
,
Year 5 are excited about their new topic. The children have created their own display. It uses work they completed at home during the half term holiday. The children's enthusiasm is evident and every creation is different.
Science week in Year 5
Some children collaborated in the school holidays to produce a rap. They videoed the rap and are very proud of their accomplishment. Mr Palmer, our music provider was so impressed he added the drums to the performance. The whole class joined in with the chorus.
We have created some wonderful art work. First, we drew portraits of William Shakespeare and then we used watercolours on canvas. Miss Drennan, Mrs Brooks and Mrs Downes said that the art work is truly stunning.
Smashing Saxons
Year 5 looked at Anglo Saxon villages. They were surprised at how very small the villages were with no more than a few hundred people living there.
They learned all about why the villages were built near natural resources. That the villagers needed food, water, fuel for heating and cooking and materials for their homes and clothes.
They also discovered that a village needs to protect itself. All round the village was a high fence to keep the herds safe at night from enemies and the wild animals of the forests - wolves, foxes and boars.
Year 5, found out that Anglo-Saxons grew crops and kept pigs, sheep and cattle. They hunted other animals and fish for food. They made household goods and farm equipment from pottery, wood and metal, clothes from cloth they wove themselves. They traded goods such as hunting dogs and slaves for things they couldn't make, like glass, with people from other countries.
We also enjoyed our Food Technology lessons.
Autumn Term 2015
Alien has landed
Everyone was eager to ask questions.
Planets
Year 5 are engrossed in their planet creations.
Year 5 are discovering all about ...
We really enjoyed our topic. In literacy we had to try and solve the murder mystery from Ancient Greek times. We enjoyed reading the newspaper articles and highlighting the facts in colour. Miss Drennan was amazed by our detective talents. It really helped that we worked together as a team.
We created some wonderful Ancient Greek models. Look at the Autumn Tab on the website to see more photographs.