Jack can't wait for the school trip to the D-Day landing beaches. It's his chance to learn more about the war heroes he has always admired - brave men like his dad, who is a reserve soldier. But when his dad is called up to action and things at home spiral out of control, everything Jack believes about war is thrown into question. Finding comfort only in the presence of his loyal dog, Finn, Jack is drawn to the heart-wrenching true story of one particular D-Day paratrooper. On 6 June 1944, Emile Corteil parachuted into France with his dog, Glen - and Jack is determined to discover their fate ...
D-Day 75th Anniversary
Dear Lord,
I thank you for those who have served, do serve and will one day serve in the armed forces. I thank you for their courage and bravery, putting themselves in the line of fire to protect the innocent. I thank you for the sacrifices made to protect others all over the world and here at home. Lord, I ask that you give them strength in the knowledge that you are standing by their side. I pray for your angels to protect them when on active duty. Lord, please keep their families safe. Thank you Lord for your grace and mercy.
Amen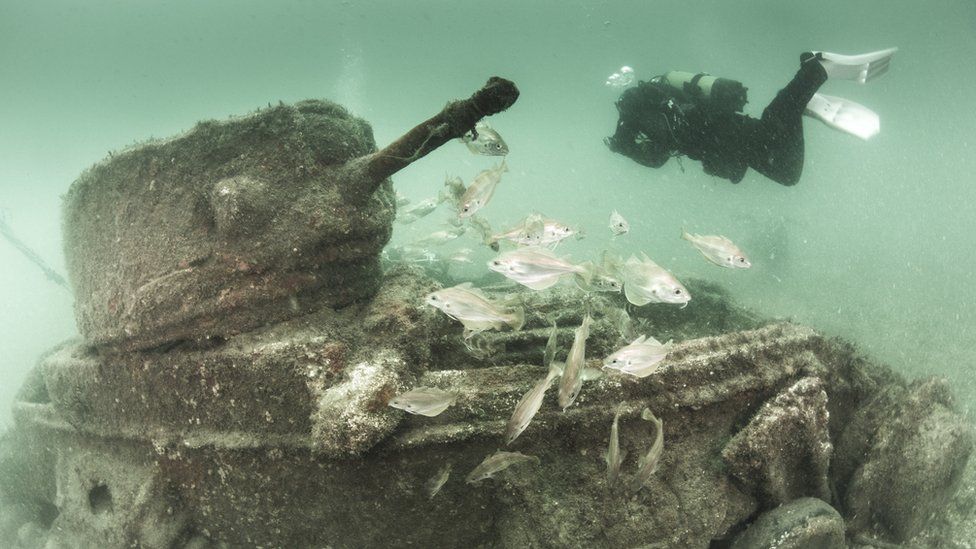 "As we commemorate the 75th anniversary of D-Day, it is right that we continue to honour the memory of those who fought for peace in one of the decisive moments of the Second World War," Culture Secretary Jeremy Wright said.
"It is also right to recognise the engineering and ingenuity that enabled that offensive.
"By listing the landing crafts, tanks, bulldozers and floating harbours we can ensure that future generations can learn about this important moment in our history."